Study Group Salon 23rd November 2019
Cleator Moor
Everyone who attended the latest Study Group meeting, held at the Masonic Hall and Civic Centre in the historic Cumbrian town of Cleator Moor, declared it most enjoyable. The Chief Adept judged it a great success – praise indeed!
With five speakers, the subjects ranged from linking book binding to early Cumbrian freemasonry through understanding the Universe and onto Esotericism and Inca ritual.
But without doubt, the star speaker of the day was RW Fra Alistair Lees, the SRIA's Grand Director of Studies (speaking in the photo below) discussing the writing of his book on the English Illuminati (https://www.lewismasonic.co.uk/esoteric/the-english-illuminati.htm)
RW Fra Alistair gave the first public presentation of his newly published work on the history, significance and rituals of the English Illuminati. Alistair brought along some of his source material; notebooks and other documents that had been hidden away in a locked trunk for over 80 years in the SRIA archive in London.
Alistair's presentation was the first opportunity for the public to see what really went on behind the scenes, changing attendees perceptions and sharing the true story of the English branch of the world's most notorious order.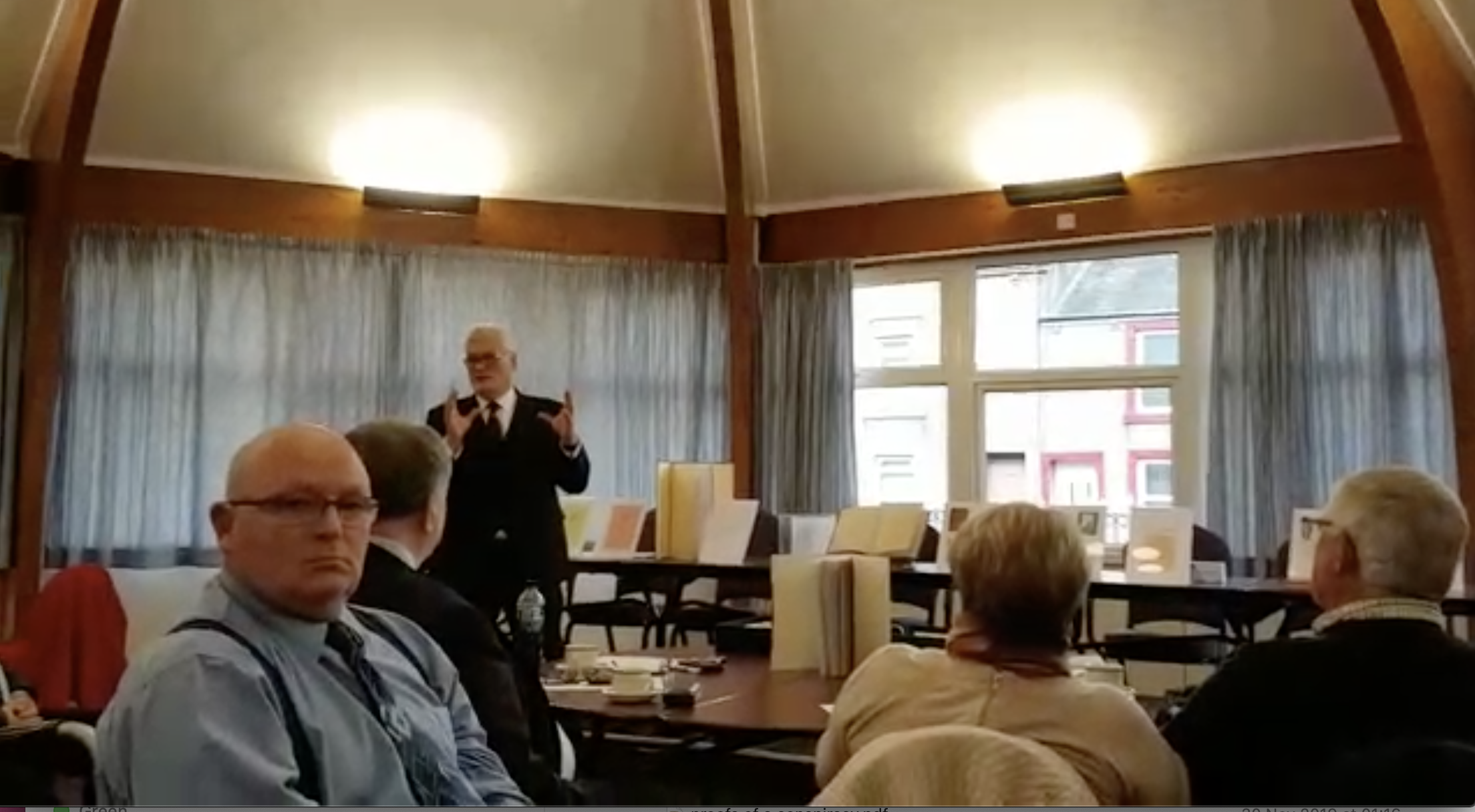 VW Fra. Joe O'Brien, Director of Studies (seen above), organised the salon and amazed us with his knowledge of Astronomy and the beginnings of the Universe. Fra. Lucius Germain assisted and spoke about the Fama Fraternitatis and the beginnings of Rosicrucianism.
Attendees enjoyed an illustrated presentation by RW Fra Stephen White on Machu Picchu, whose dry-stone walls are not dissimilar to those of Lancashire, Yorkshire and Cumbria!
VW Fra. John Walters offered a most interesting talk on the collation and binding of original maps of the Lakes, produced by James Clarke, a cartographer and long-standing secretary of the first documented Masonic Lodge in Penrith in the late 18th Century.
The great raffle, tea, coffee and nibbles were organised by wonderful Sue O'Brien. The whisky was won by Fra. Lucius, before all attendees sat down to some excellent food and fellowship.
The Study Group is planning a Manchester salon in the Summer, 2020 themed - 'Sun, Solstice and the East' . If you would like to attend – or present a paper - please email the Provincial Secretary now as places are limited!